*

1    

*

2    

*

3   

*

4

  

*

5
Understanding Christmas is like clicking or tapping the stars in order:
It's so simple that anyone can do it, but only those who want to believe the message will click the stars in order and understand the wonderful news of Christmas!
We hope you enjoyed including Jesus with your thoughts about Rudolf, Frosty, and Santa.
My birthday present to Jesus is to help you find the hidden treasures that God has placed in our Christmas traditions.
It's a wonderful time of year to have fun talking about Jesus!
Christians, unbelievers, and even Grinches enjoy sharing thoughts about God's love and goodness with one another at Christmas. . .
So in the spirit of Christmas, don't forget to share Papaw's Christmas thoughts!
(Other than the gray bar in the footer, our links do not leave the website, so go ahead and tap on the word share, just to get a feel for this website.)
Papaw's online devotionals are published as ad-free websites to help you and your Christian friends connect our love for Jesus and our thoughts about heaven with the everyday world around us.
We can think about Jesus every day,
and we don't have to be in church to pray.
God does not even have to hear our voice.
He already knows what you know. . .
But without intruding, He listens to our soul.
Just talk to Him in your

thoughts

. . .
as if He is with you in the room.
Wait until you have a little time to ponder and remember God's goodness in your life, and then pray as you scroll and click your way through our five page devotional.
Each page is a stand alone devotional, so you may enjoy Five short sessions. . .
We've tried to make a fun website for all the people who will be with us in heaven, so when you have some time to thinkabout Jesus, just come back to this URL and click the devotional prelude in the menu to get instructions on following the star like the wise men of old. . .
*
. . . Meditate in His Presence day and night . . .
Psalm 1 (paraphrase)
Papawsthoughts.com

    an idex to our devotional websites
Our websites are secure because they collect no information. There are no ads, donation buttons, or unmarked offsite links.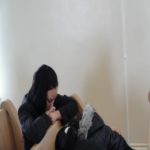 email
papawsthoughts@gmail.com
click photos for support information
*